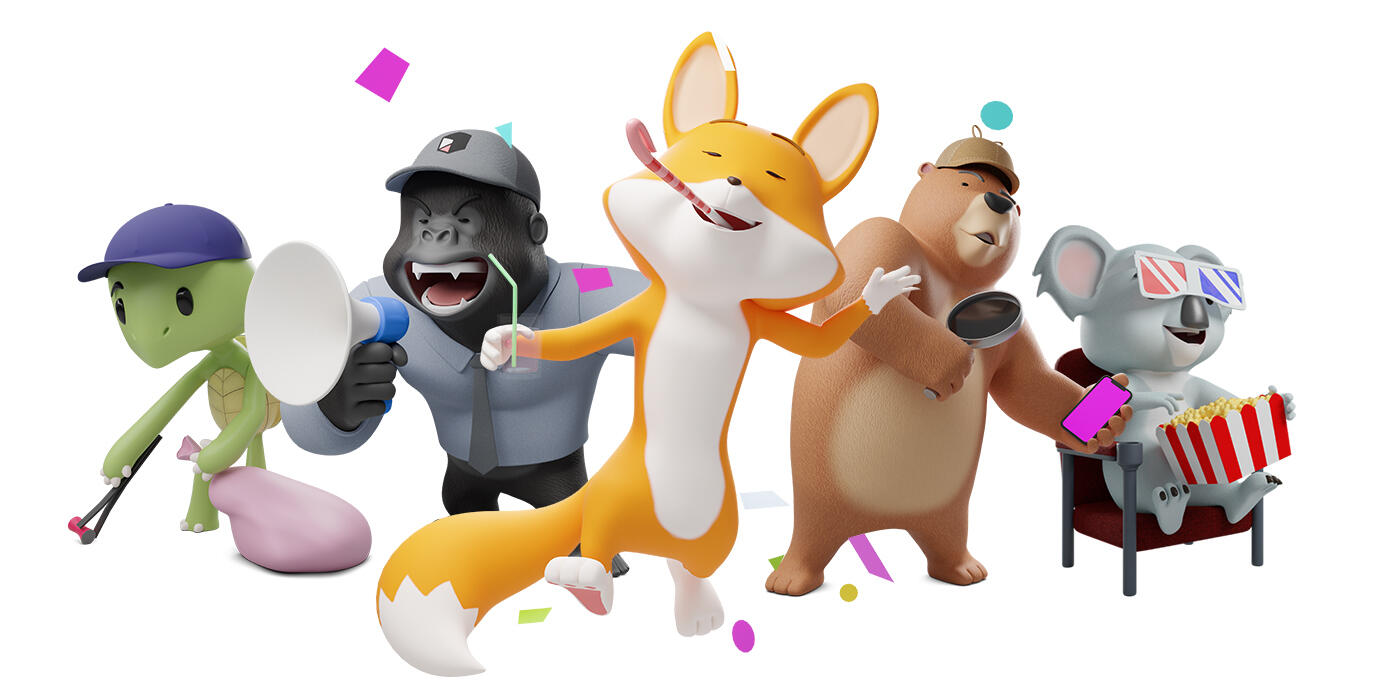 ANIMALZ
Lighten up your designs
with cute 3D animals
Money-back guarantee. See the free sample
Fully compatible with most common designer tools:

---
What is in the pack? 📦
6 fully rigged animals
It includes Panda, Wild Cat, Duck, Dog, Dear, Turtle in high quality. All of them with 6 poses outside the box. Easy to use.

See what is inside (video)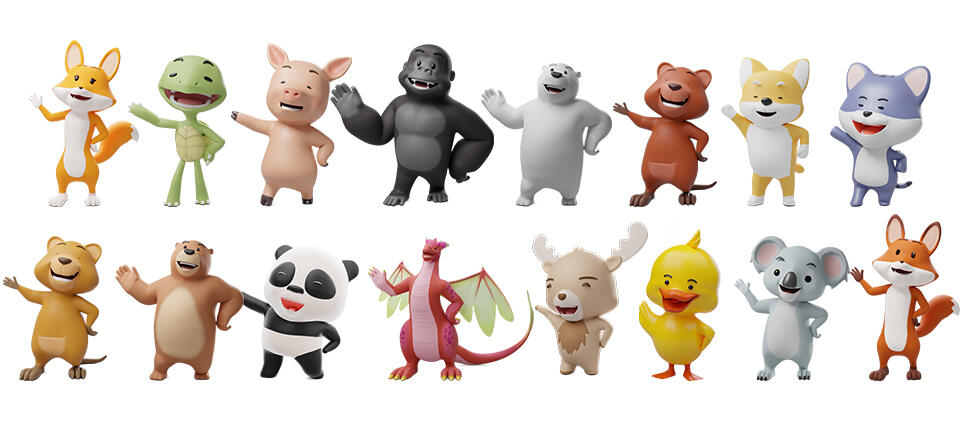 Are you not a master of Blender?
No problemo! 🤔
We created a short tutorial for people who are new to Blender. So you can play with animals even more.

By the way; Blender is free to use.
Studio lights for better quality.
We add a studio setup to increase the quality of the renders.
They are easy to customize.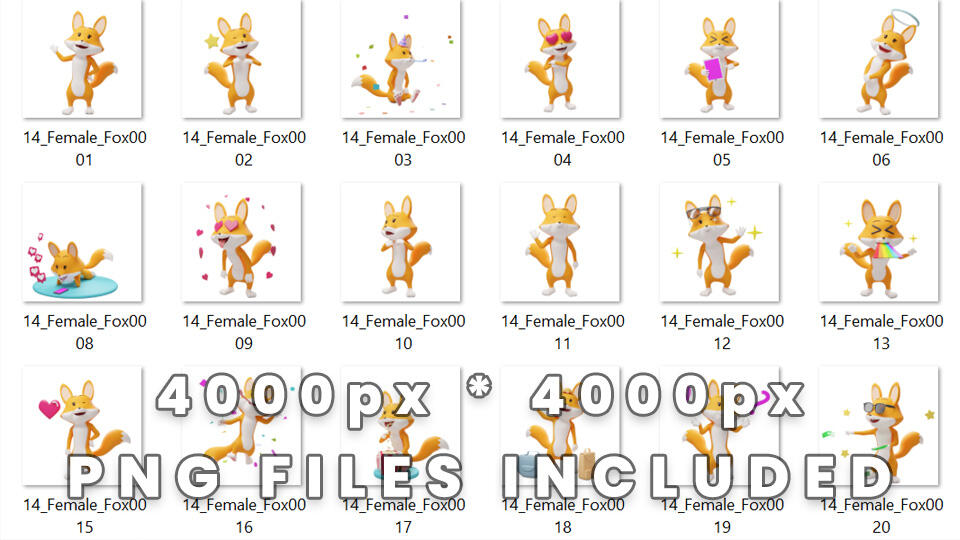 ---
Showcase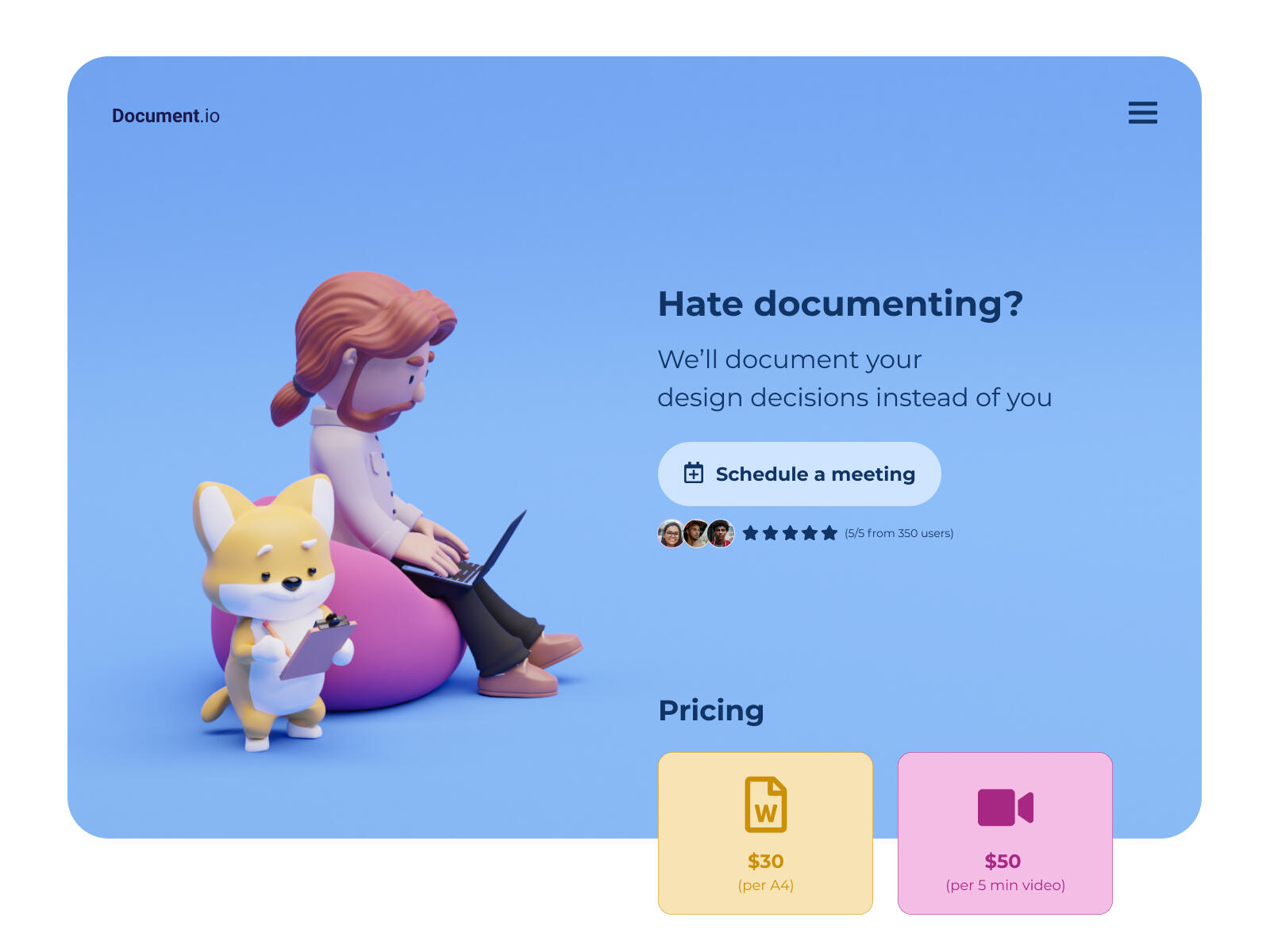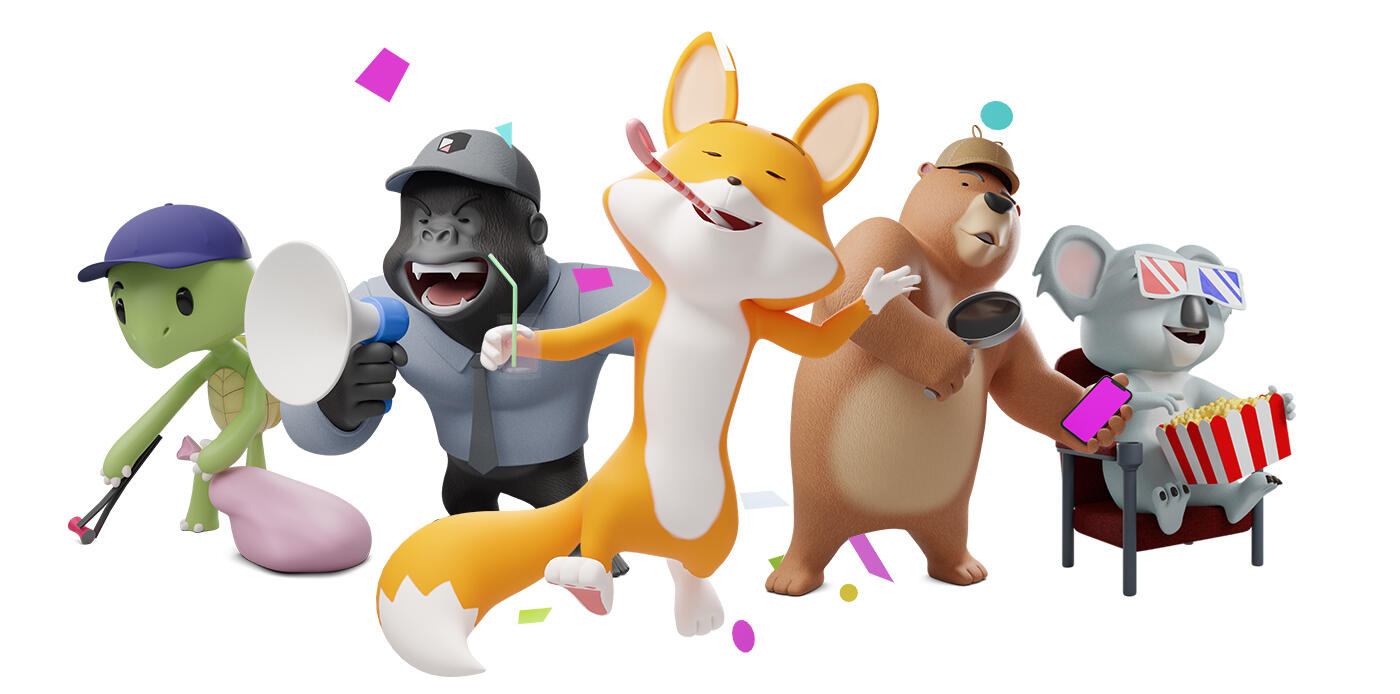 ANIMALZ
Lighten up your designs
with these cute 3D animals.
Money-back guarantee. See the free sample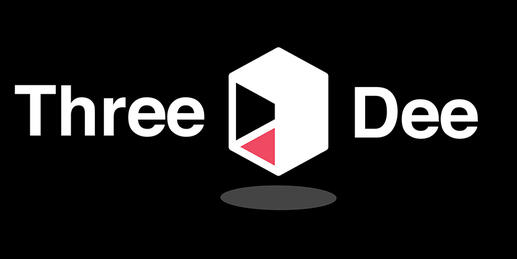 Do you like what we do?
Check our other libraries

Changelog